Fabrication of nanopore array or nanopillar array on substrates
Time:2017-9-4 Author:TopMembranes Technology
Through-pore ultrathin AAO template were placed on substrates such as Si, GaN and GaAs. Plasma etching were used to form nanopores on the substrate. The resultant pore diameter is about the same as the original AAO mask. The uniformity and the packing density are determined by the original AAO membranes. On the other hand, the wafer patterned with evaporated highly ordered metal nanocaps can be selective etched by plasma etching to fabricate nanopillar array.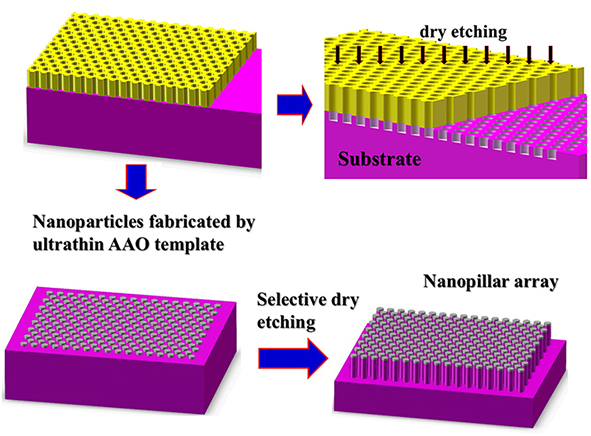 Fig. 1 Schematic of the fabrication of lateral two-dimensional superlattice structures: nanopore array and nanopillar array.
Reference:
Journal of Applied Physics 91, 2544-2546 (2002) £»
Nano Lett., 8, 3046-3051 (2008).
http://scitation.aip.org/content/aip/journal/jap/91/4/10.1063/1.1433173